Georgia is notoriously known as the peach state, however, it has leading produce for pecans and peanuts.
Not only that, but Georgia has the sweetest onions in the world.
We don't know about you, but these are some fantastic ingredients for a great BBQ, and Georgia doesn't disappoint.
If you're looking for a great BBQ spot, here is our list of the top 10 best BBQ in Georgia that serve excellent BBQ meats and delicious sides.
Best BBQ in Georgia
Heirloom Market BBQ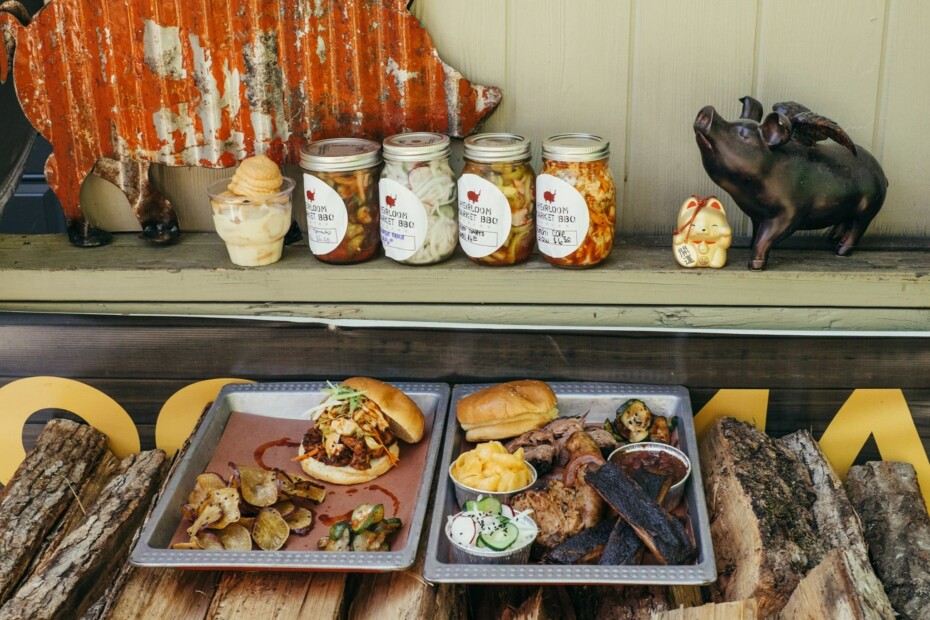 Heirloom Market BBQ is a tiny eatery serving amazing BBQ meats and burgers on one communal table with a slight Asian accent.
The Heirloom BBQ is rated as one of Atlanta's best BBQ restaurants.
The Spicy Korean Pork Sandwich is the best served with mouth-watering sides.
The mac n cheese is spicy, and they also serve Korean sweet potatoes.
The food is served warm, very quickly.
2243 Akers Mill Rd SE, Atlanta, GA 30339, United States
Tuesday – Saturday, 11 AM –8 PM
+1 7706122502
Southern Soul Barbeque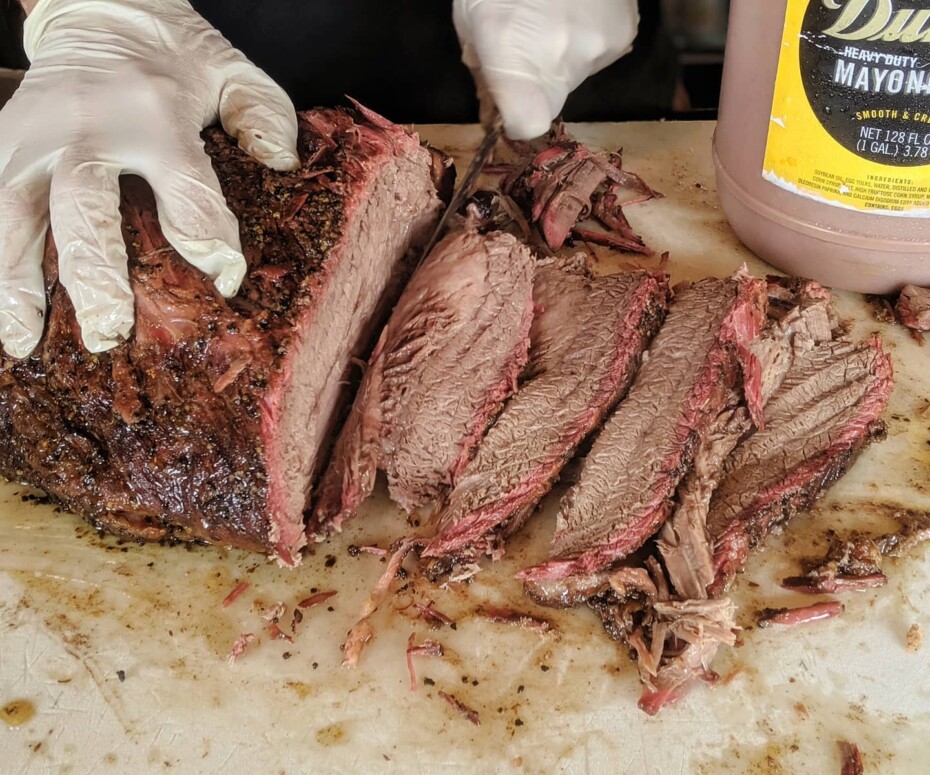 Southern Soul Barbeque is a former gas station turned into a bustling Southern BBQ joint featuring oak-smoked meat and Southern sides.
The indoor seating is limited, and the smell of smoked meat is everywhere.
The meat platters are perfect, especially if you are visiting for the first time.
The meat platter has excellently done brisket chili that has all the right flavors, smokiness, savory, sour, and sweet.
The mac n cheese tastes incredible with the BBQ meats.
2020 Demere Rd, St Simons Island, GA 31522, United States
Monday, Wednesday – Sunday, 11 AM – 7 PM
+1 9126387685
Fox Bros. Bar-B-Q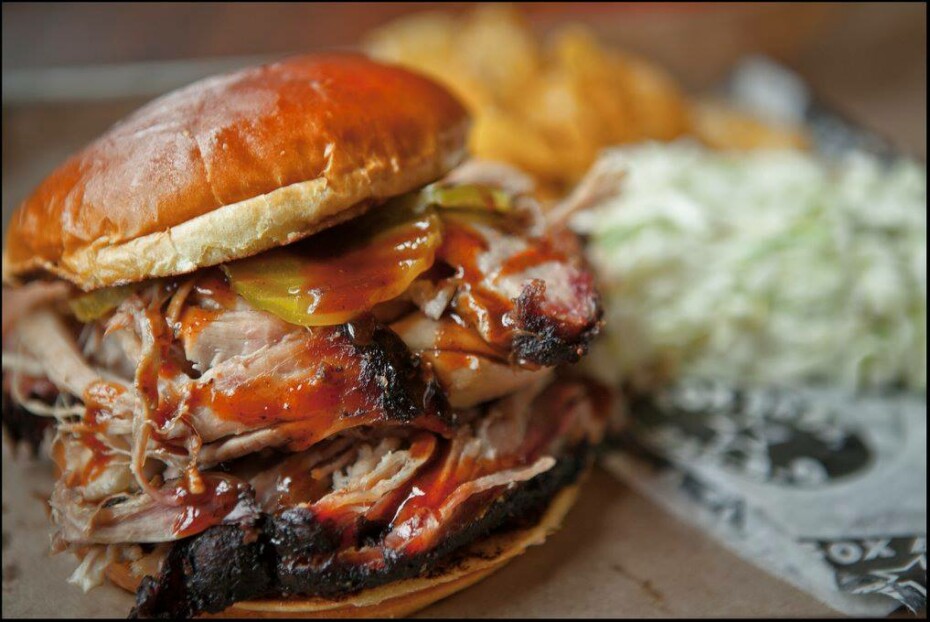 Fox Bros. Bar-B-Q is a Texan brothers' slow-roast BBQ served on the patio in an informal setting.
The pulled pork and Southern sides are heavenly, and if you are in Atlanta, this is the place you need to go to.
The pulled pork sandwich and baked beans are scrumptious.
The brisket is served with spicy green beans, crispy bits, and potatoes. Everything was cooked to perfection, and there is nothing one wants to be different.
The service was exceptional, and the place is also very clean.
1238 DeKalb Ave NE, Atlanta, GA 30307, United States
Friday, Saturday, 11 AM –11 PM. Monday – Thursday and Sunday, 11 AM –10 PM
+1 4045774030
Wiley's Championship BBQ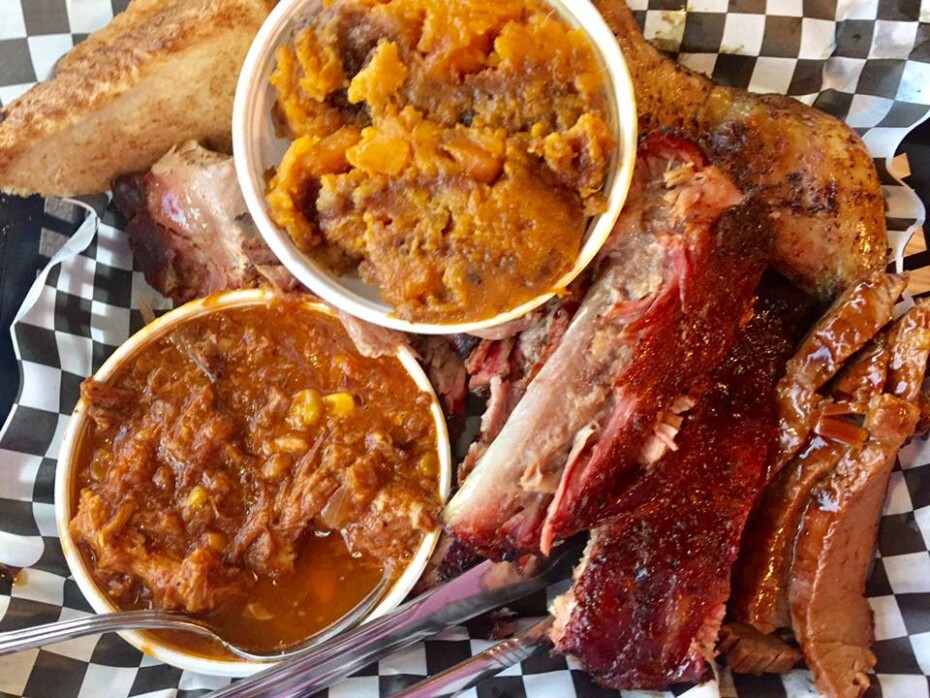 Wiley's Championship BBQ is a BBQ spot that serves slow-cooked staples, delicious sides, craft beer, and wine on a patio.
This place is a low-key dig that has wonderful people and heavenly food.
The BBQ is probably the best BBQ you'll ever have. The brisket is melt-in-your-mouth delicious, and baked beans are famous for their amazing taste.
Mac n cheese is also one of the best. The St Louis-style ribs are perfectly cooked, and if you are in Savannah, you need to try this wholesome BBQ.
4700 US-80, Savannah, GA 31410, United States
Monday-Saturday, 11 AM –8 PM. Sunday, 11 AM –5 PM
+1 9122013259
Sweet Auburn BBQ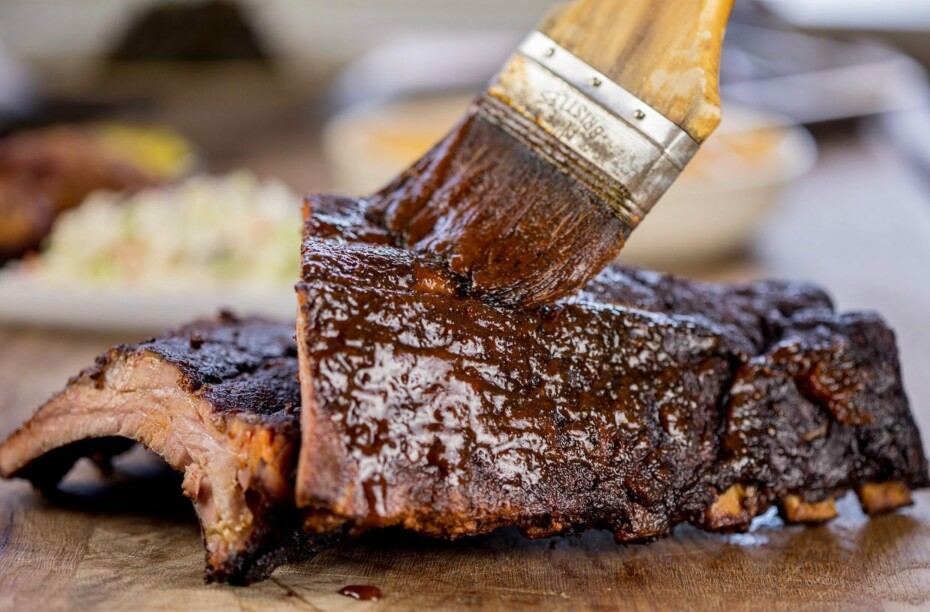 Sweet Auburn BBQ is a nouveau-rustic spot that features smoked meats and Southern sides with eclectic touches and exotic cocktails.
The brisket with pear coleslaw and grits is the perfect combination.
The food tasted delicious because it was seasoned and cooked perfectly.
The pulled pork and beans were amazing, and the ambiance of the eatery was lovely.
The pimento wonton is beyond imagination and done right. The restaurant is a must-visit for BBQ enthusiasts.
656 North Highland Avenue Northeast, Atlanta, GA 30306, United States
Friday and Saturday, 11:30 AM –10 PM. Monday – Thursday and Sunday, 11:30 AM –9 PM
+1 6785153550
DAS BBQ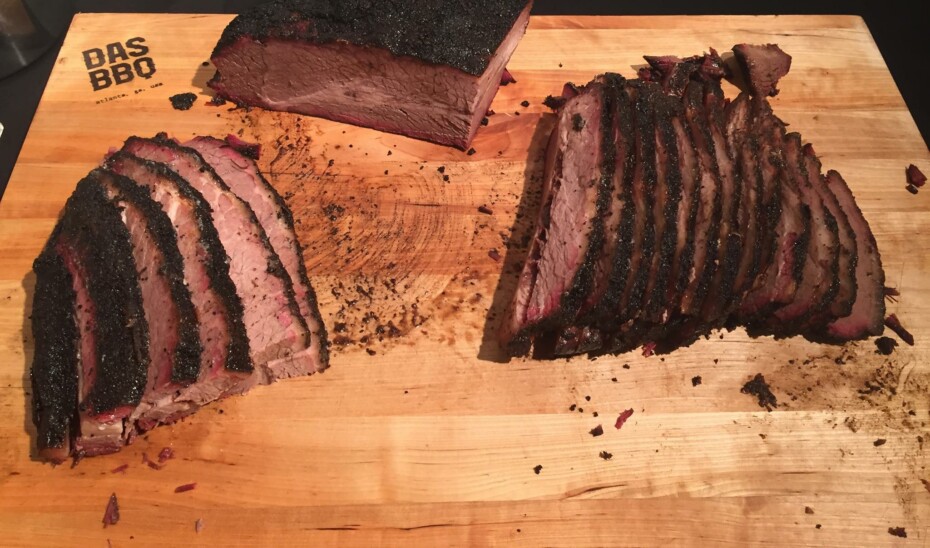 DAS BBQ is an easygoing counter-service eatery serving delicious BBQ meats with Southern sides, craft beer, and live music.
This place is a hidden gem, and when you stumble upon this place, it can easily become your favorite.
The brisket is delicious, and the homemade mac n cheese is off the charts good.
The chocolate brownies are scrumptious.
The indoor and outdoor seating is comfortable, and the music makes your visit much more fun.
In addition, they serve non-alcoholic beverages for free.
The wait staff is very attentive and polite.
1203 Collier Rd NW, Atlanta, GA 30318, United States
Monday – Sunday, 11 AM – 9 PM
+1 4048507373
Big Shanty Smokehouse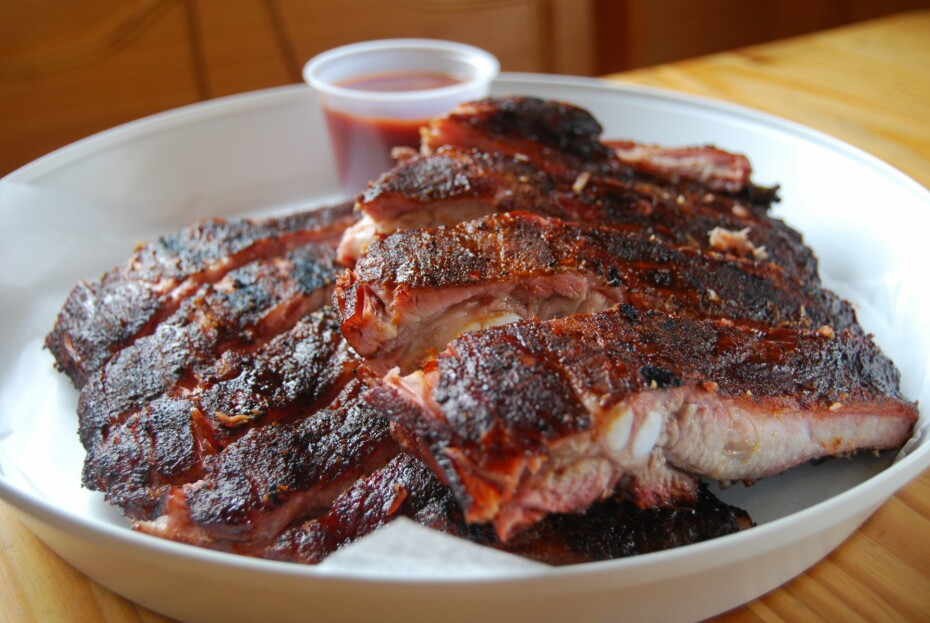 Big Shanty Smokehouse is a family-run eatery serving up hickory-smoked meat & fish in a no-frills space that is casual and comfy.
The food comes out very fast at this small-town restaurant.
The folk here are amazing, and the food has an authentic BBQ taste. The smokey flavor is to die for.
The pulled and chopped pork served the old-fashioned way tastes amazing.
You can have an amazing lunch or dinner here without breaking your bank.
3393 Cherokee St NW, Kennesaw, GA 30144, United States
Wednesday – Saturday, 11 AM – 7 PM
+1 770 499 7444
Fresh Air Bar-B-Que
Fresh Air Bar-B-Que is an old-fashioned establishment that dishes up Southern BBQ staples like slow-cooked pork and Brunswick stew in a comfortable and casual setting.
The place has delicious food, and the prices are very reasonable.
The food and service are both top-notch.
This place is recommended for BOGO card players as they provide BOGO cards for the junior tennis tournament.
3076 Riverside Dr, Macon, GA 31210, United States
Monday – Sunday, 8 AM – 8 PM
+1 478 477 7229
Fat Matt's Rib Shack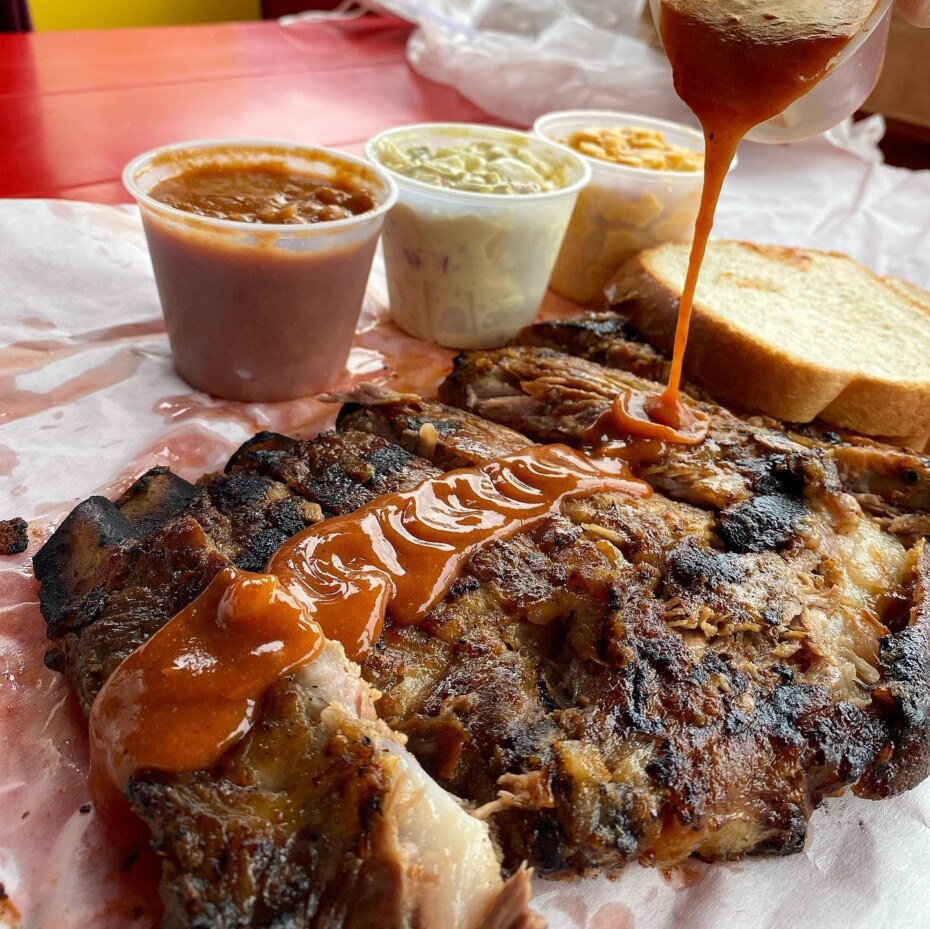 Fat Matt's Rib Shack is a no-frills counter-service that turns out BBQ, smokes meats with beer, holds lively nights, and plays blue music.
The ribs are iconic for a reason. They serve the BBQ with amazing homemade sauces to add more flavor to the BBQ.
The BBQ baked run beans and desserts are simply wow.
The music playing in the background feels calming, and the casual experience is just lovely.
1811 Piedmont Ave NE, Atlanta, GA 30324, United States
Monday – Sunday, 11 AM – 9 PM
+1 404 607 1622
Community Q BBQ
Community Q BBQ is a counter-service that dishes up BBQ ribs, smoked meats & mac 'n' cheese in a low-fi space with upbeat country decor.
The brisket and Brunswick stew taste like grandma's cooking. Smoke chicken pulled chicken and fries are a must-try.
The BBQ sauces are finger-licking good.
You can tell that the Louis Ribs are very tender and delicious because they are made with real butter.
1361 Clairmont Rd, Decatur, GA 30033, United States
Wednesday – Sunday, 11 AM – 7 PM
+1 404 633 2080
You might also be interested in: