A California's heartland, Fresno is a vibrant, lively city known for its vast produce lands, premium quality wine, and upbeat country music culture.
Walking around Fresno, you'll come across many subterranean passages and courtyards which are inspired by Roman Catacombs.
You'll even smell the different cuisines here in the air, tempting you to walk into the establishment and enjoy a meal.
If you're into BBQ, here is our list of the best BBQ in Fresno.
Best BBQ in Fresno
Westwoods BBQ and Spice Co.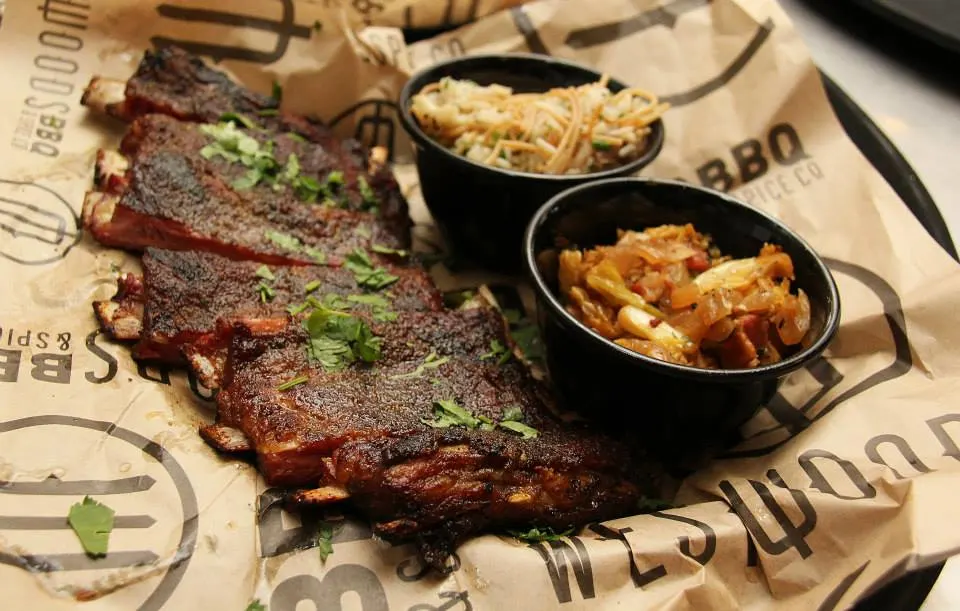 Westwoods BBQ is a reclaimed barbecue restaurant that serves fresh, locally sourced BBQ meats with a comfortable environment to sit in and some amazing draft beers to go with your meals.
You can choose between their world's famous tri-tip plate or the feast platter that consists of tri-tip, St. Louis ribs, fried chicken, baked beans, fries, coleslaw, and creamed corn just for $28!
8042 N Blackstone Ave, Fresno, CA 93720, United States
+1 5594499227
Sunday, 11:00 AM – 9:00 PM. Monday – Tuesday, 11:00 AM – 8:00 PM. Wednesday – Thursday, 11:00 AM – 9:00 PM. Friday and Saturday, 11:00 AM – 9:30 PM.
Dog House Grill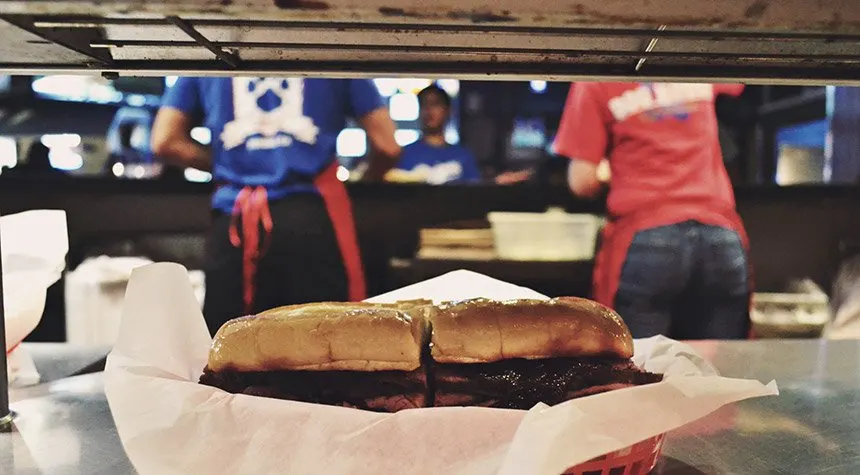 Notorious for their special tri-tip steak sandwich with BBQ sauce, Dog House Grill is a part of a popular BBQ chain in central California and a sports bar offering a fantastic atmosphere.
They have an amazing collection of meat with perfectly spiced BBQ sauce.
Besides their famous sandwich, their rib meal is recommended, which comes with 7 smoked ribs, garlic bread, and a choice of beans or salad.
The restaurant is conveniently close to the highway, attracting many travelers. If you visit Fresno, make sure you give Dog House Grill a try.
2789 E Shaw Ave, Fresno, CA 93710, United States
+1 559-294-9920
Sunday – Wednesday, 11:00 AM – 9:00 PM. Thursday – Saturday, 11:00 AM – 10:00 PM.
Kocky's Bar and Grill
Located in the heart of downtown Fresno, Kocky's Bar and Grill is a great place to hang out with your friends while watching a game with hot grub waiting to munch on.
They have a variety of beers and know how to serve good BBQ food.
The restaurant is known for serving some premium quality BBQ wings that will have you licking your fingers in no time. All the recipes are their own, so you'll definitely be getting a unique taste in whatever you try.
1231 Van Ness Ave, Fresno, CA 93721, United States
+1 5592665500
Monday – Thursday, 11:00 AM – 8:00 PM. Friday, 11:00 AM – 10:00 PM. Saturday, 4:00 PM – 9:00 PM.
Famous Dave's BBQ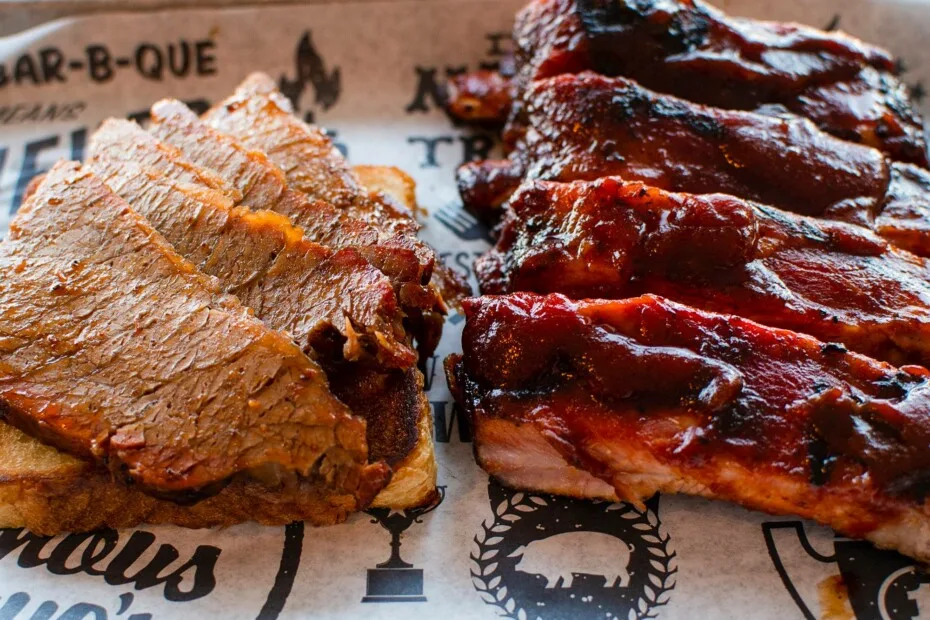 Famous Dave's BBQ is a large BBQ chain spread across the United States and has become a household name in Fresno for serving up delicious meaty BBQs.
They have award-winning ribs with some of the best burgers and sandwiches.
Famous Dave's BBQ has a sweet and spicy sauce that blends well with the succulent, juicy meat. This is a must-try BBQ restaurant if you haven't tried it already. You won't regret it!
7603 N Blackstone Ave, Fresno, CA 93720, United States
+1 5592614227
Monday – Wednesday, 11:00 AM – 8:00 PM. Thursday – Sunday, 11:00 AM – 9:00 PM.
Maw N Paw BBQ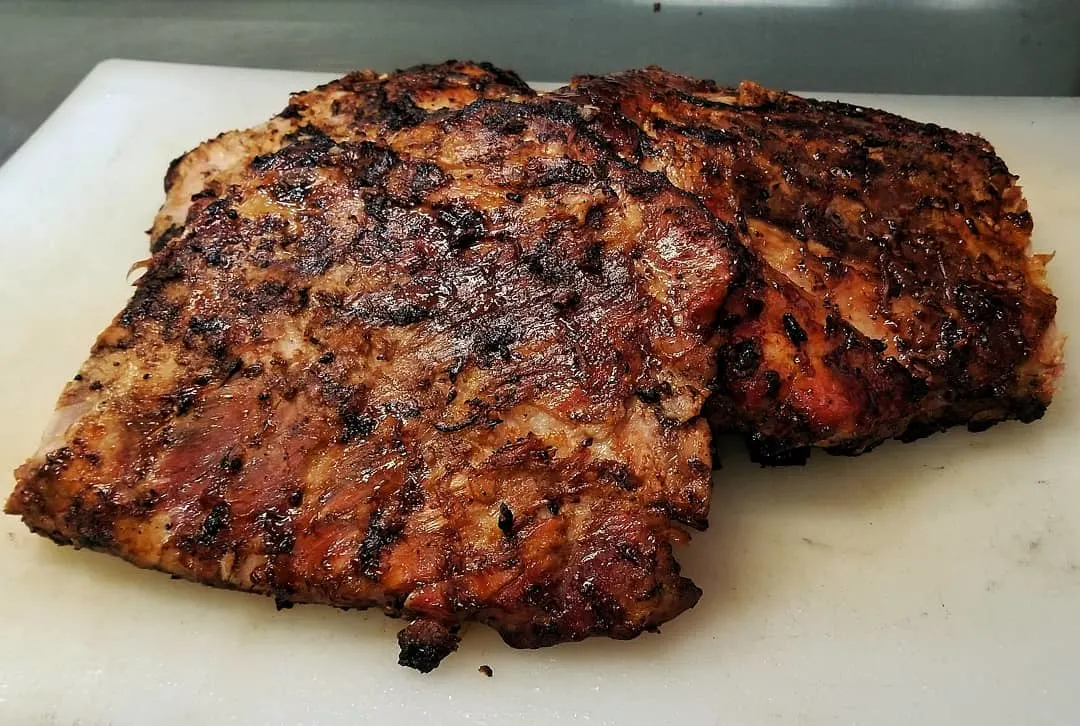 Maw n Paw BBQ has been serving slow-smoked Kentucky-style BBQ for over four generations now. The down-to-earth BBQ joint may not look that attractive, but you're in for a tasty surprise!
You can find pulled pork, pastrami, tri-tip, hotlink, and brisket if you're looking to munch on some fantastic BBQ.
You can even get a BBQ bowl for $6 if you're on your own and need a quick bite to eat!
2686 N Clovis Ave #101, Fresno, CA 93727, United States
+1 5593489559
Monday – Friday, 10:30 AM – 6:30 PM.
The Meat Market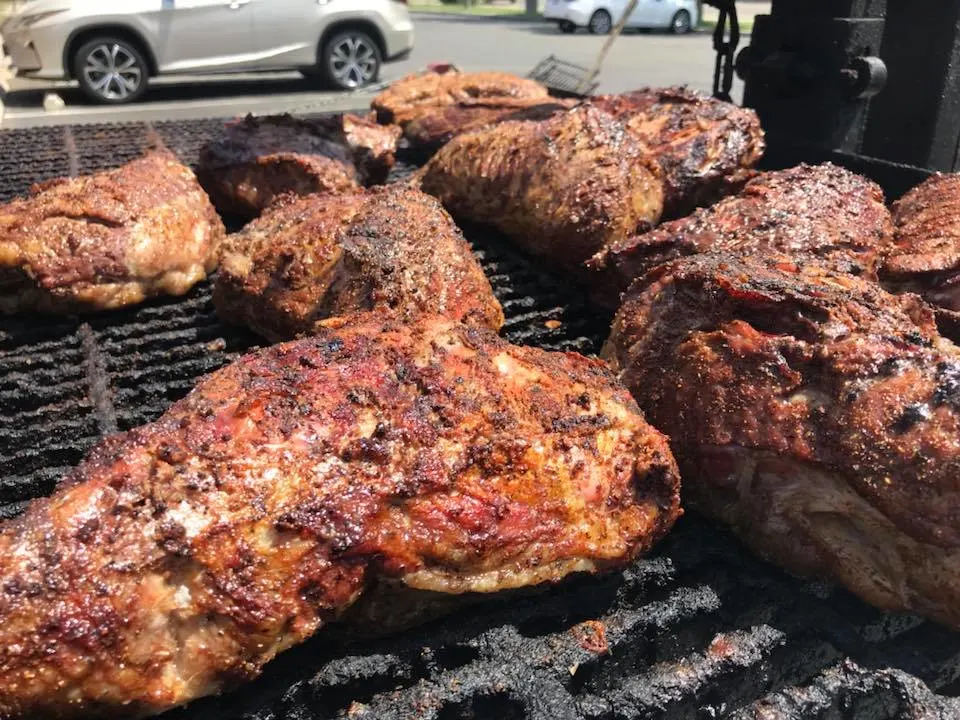 The Meat Market is a family-run business that started as a butcher shop sourcing high-quality local meats and moved to establish a barbecue restaurant right on their premises.
Here, you'll find all sorts of BBQ goodness, but they are famous for their succulent, mouthwatering tri-tips. It's the best in the entire Central Valley!
454 W Alluvial Ave, Fresno, CA 93650, United States
+1 5594366688
Monday – Saturday, 9:00 AM – 6:00 PM.
Maui Hawaiian BBQ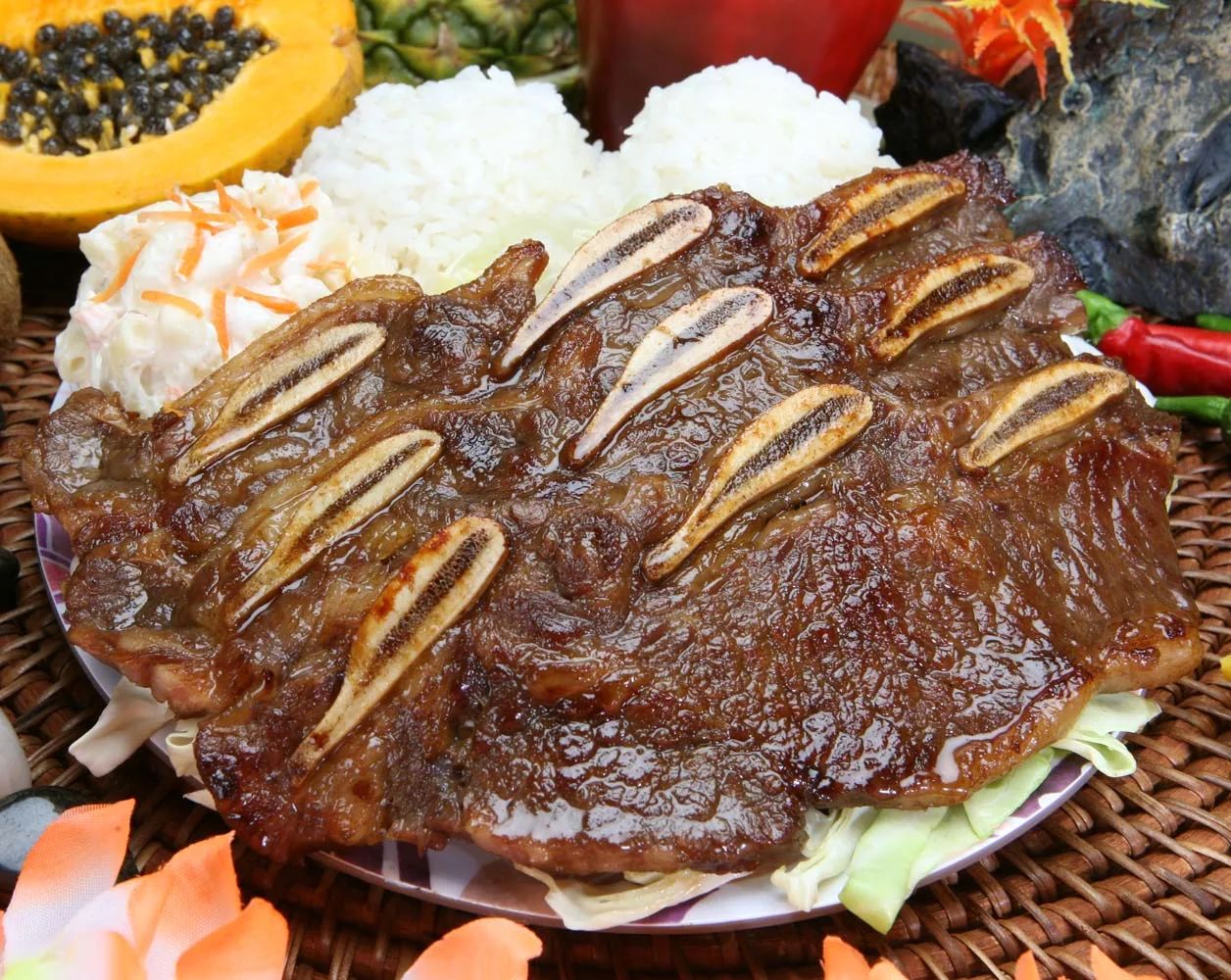 Serving delicious BBQ since 2005, Maui Hawaiian BBQ takes pride in making smoking all BBQ items, creating special sauces, and blending in their special spices in-house from scratch.
Local Hawaiians state that the food is so good you want to keep eating until you burst. Are you ready to embark on that quest?
6929 N Willow Ave, Fresno, CA 93710, United States
+1 5593230999
Monday – Sunday, 10:30 AM – 9:00 PM.
You might also be interested in: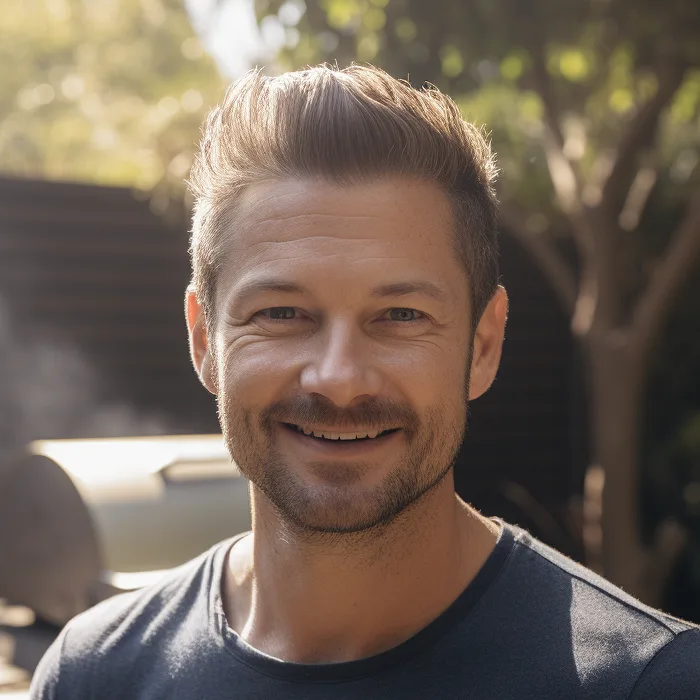 I have been smoking and grilling meat from an early age and enjoy sharing my knowledge and expertise through the hundreds of articles I have written about BBQ. I hope to make everyone's BBQ journey that little bit easier.