With big events taking place every now and then, San Francisco attracts more than 25 million visitors annually.
People usually visit San Francisco for the beautiful views and various destination spots.
But you are one of those people and love BBQ too, here are our top picks for the best BBQ in San Francisco.
Best Bbq in San Francisco
4505 Burgers & Bbq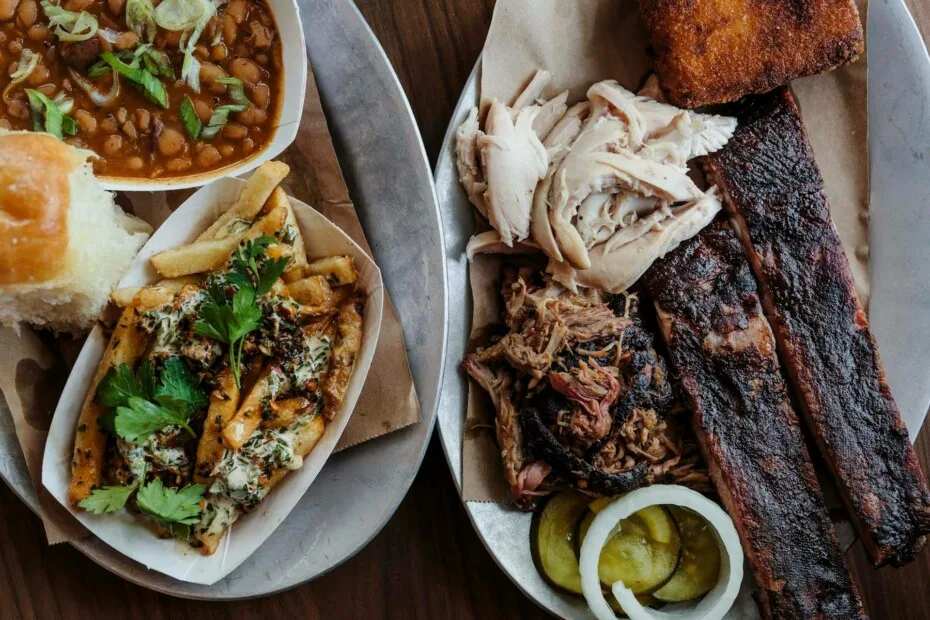 Run by a butcher, 4505 Burgers & BBQ is famously known for its BBQ meats over historic wood-fired pits, one of the last historic pits in San Francisco.
The outdoor seating helps to set the mood while the food tops up the experience even more.
From the best damn cheeseburgers to smoked rib plates, presidential meats, classic sides, and more, 405 Burgers & BBQ will make your entire culinary experience memorable.
705 Divisadero St, San Francisco, CA 94117, United States
+1 4152316993
Monday – Sunday, 10:30 AM – 10:00 PM.
International Smoke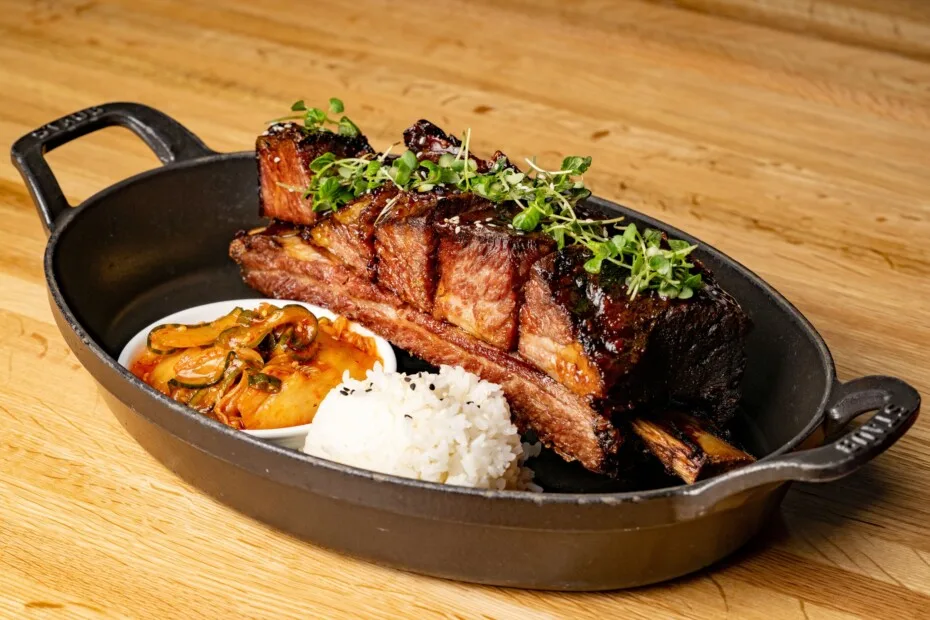 International Smoke is working with an award-winning chef named Michael Mina and a renowned cookbook author, Ayesha Curry.
The international cooking techniques and a spark of flavors make this a world-class restaurant to visit.
Wood-fired steaks, dry-rubbed ribs, and phenomenal seafood cuisine, the International Smoke is a perfect place to take your date, family, or friends with you.
301 Mission St. San Francisco, CA 94105
+ 1 4156602656
Sunday – Thursday,5:00 PM – 9:00 PM. Friday and Saturday, 5:00 PM – 10:00 PM.
Mo's Grill
Mo's Grill is a low-key San Francisco grill with amazing BBQ burgers which are made from high-quality Angus beef.
The beef is aged to reach the high standards that make the burger more flavorful and juicy.
They grill the patty on volcanic rocks taking the BBQ experience to a whole new level.
Besides the burgers, try their St. Louis ribs and end your meal with their famous homemade apple pie.
1322 Grant Avenue San Francisco, CA 94133
+1 415 7883779
Sunday – Thursday, 8:30 AM – 10:30 PM. Friday and Saturday, 8:30 AM – 11:00 PM.
Brenda's Meat and Three
Brenda's Meat and Three is a Southern comfort food restaurant that you should visit if you're around New Jersey. However, don't visit without a reservation as it's quite a busy eatery.
Meat and Three is named after the Southern culinary tradition, where you get to pair your favorite protein with three different sides.
The BBQ spare ribs, braised pork shoulder, and blackened catfish are some of the dishes you should indulge in.
Their sides are unique and include red beans & rice, collard greens, and jambalaya
919 Divisadero St, San Francisco, CA 94115, United States
+1 4159268657
Monday – Sunday, 8:00 AM – 9:00 PM.
Memphis Minnie's Bbq Joint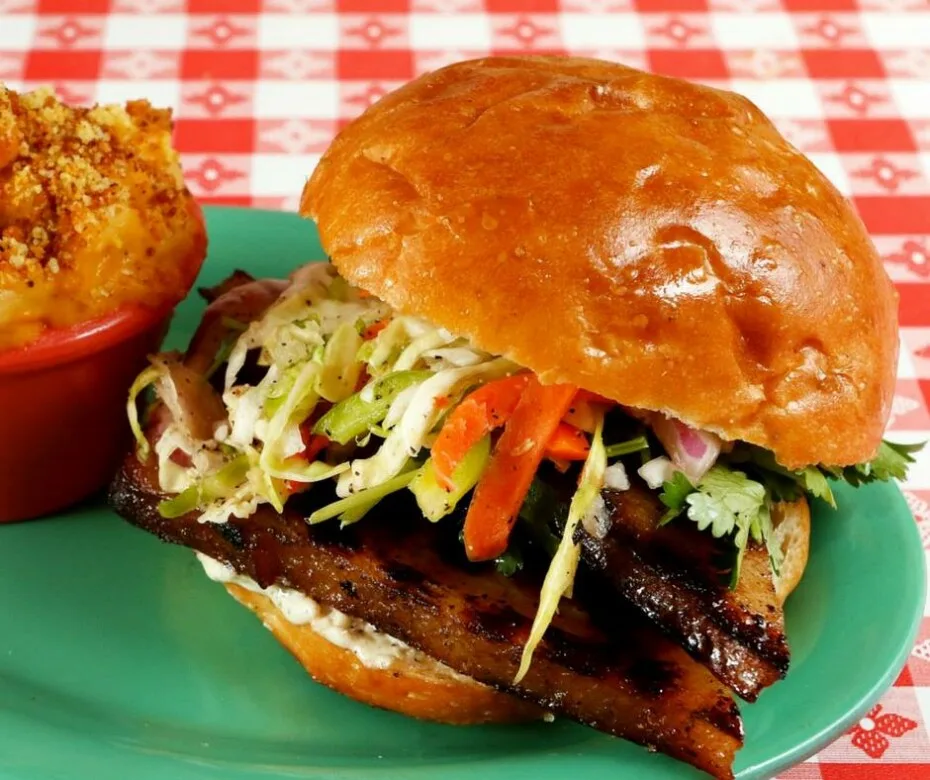 Memphis Minnie's BBQ Joint is a fantastic Southern BBQ joint that offers meat by the pound or in sandwiches.
You can choose from rib tips, sweet smoked pork, Cajun sausages, Texas slow-smoked beef briskets, and more.
They smoke their meats over burning white oak logs for up to 18 hours and mop the meats with different sauces.
They have perfected their four secret homemade sauce recipes and rubs.
576 Haight St, San Francisco, CA 94117, United States
+1 4158647675
Monday – Saturday, 11:00 AM – 10 PM. Sunday, 11:00 AM – 9:00 PM.
Pete's Barbecue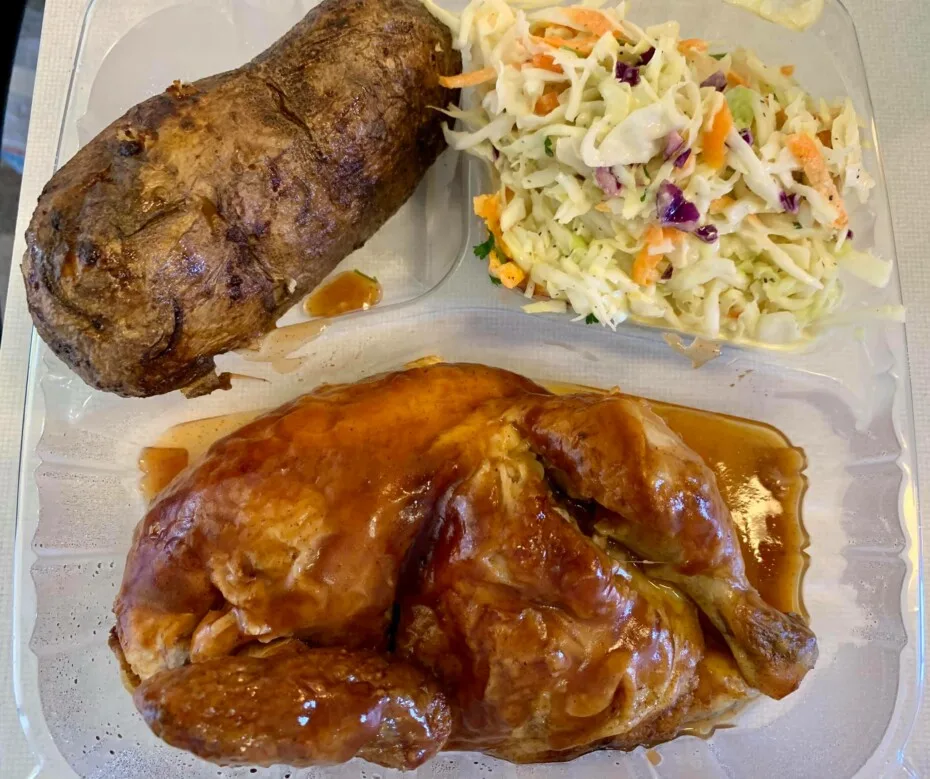 Pete's Barbecue is a cash-only joint that makes mean ribs, juicy rotisserie chicken, and fantastic BBQ turkey. The place is known for its extra spicy sauce and seasonings.
The beef brisket sandwich is also amazing and comes with fries.
The prices are well suitable for the large portions of food they provide. Depending on the day of the week, you can indulge either in their homemade pies or cheesecake after your BBQ meals.
2399 Mission St, San Francisco, CA 94110, United States
+1 4158261009
Monday – Saturday, 11:00 AM – 5:00 PM.
Baby Blues Bbq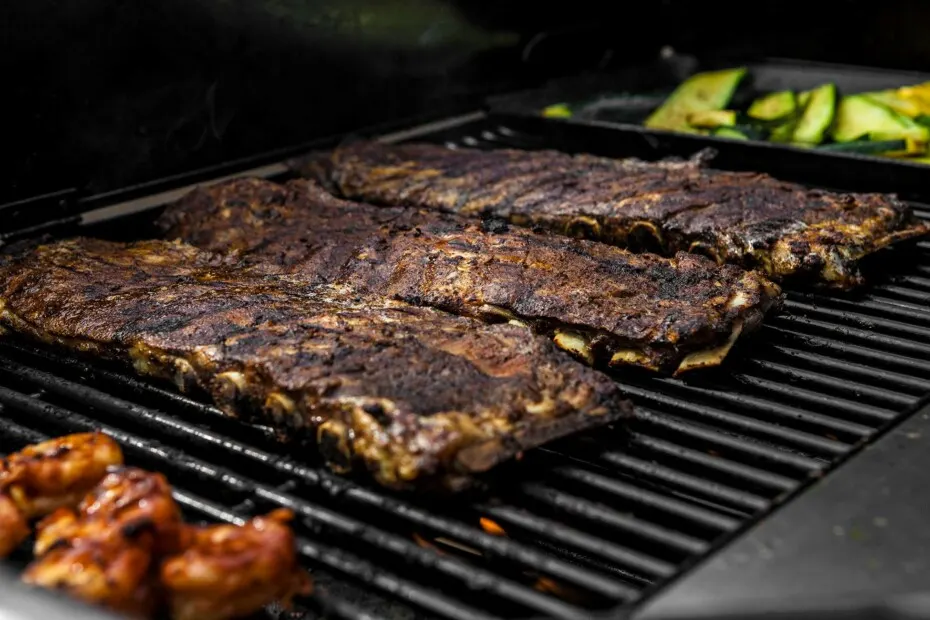 Baby Blues BBQ offers a lot of variety, unlike many other joints. You can enjoy Memphis-style brisket or even Texas-style ribs at the same venue.
Not only that, but all the meats here simply melt like butter in your mouth, making it a perfect BBQ spot for BBQ lovers.
It's the perfect spot to hang out with your friends as they also make rotating craft beer. What are you waiting for? Award-winning BBQ and crafty beer await you at this fine spot.
3149 Mission St, San Francisco, CA 94110, United States
+1 4158964250
Monday – Sunday, 12:00 PM – 8:00 PM.
Hardwood Bar & Smokery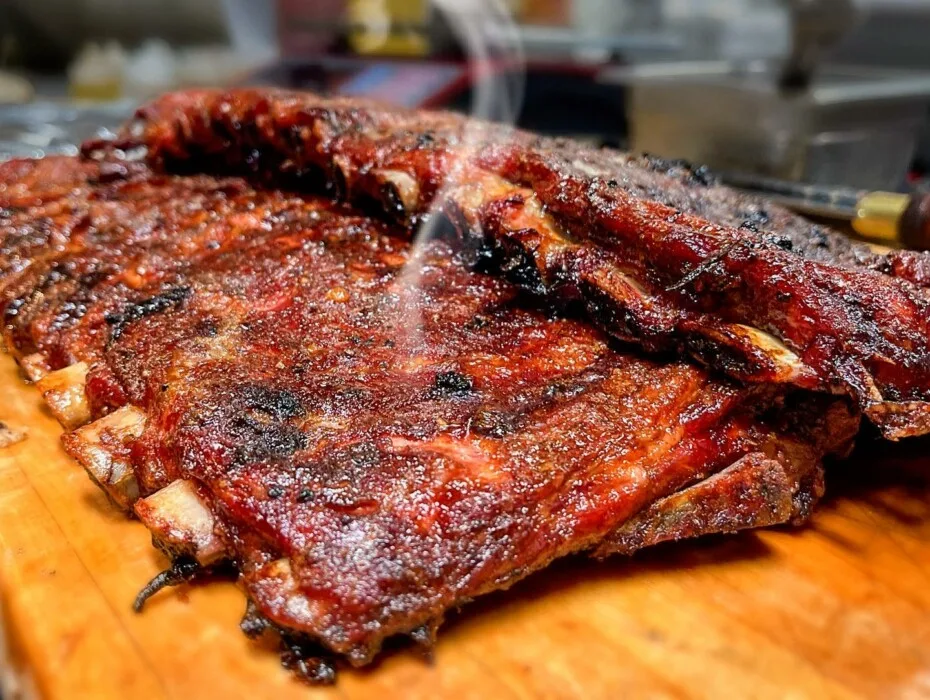 Hardwood Bar & Smokery is another secret little gem in San Francisco. Known for smoking the good stuff, Hardwood Bar &Smokery is also famous for its hospitality.
The bar is always crowded, and the smokers are always churning out flavorful, delicious tender meats five days a week.
They have the best brisket in town, and spicy BBQ chicken sandwiches are the bomb. Come down here with a couple of friends and enjoy hot BBQ while washing it down over cold beers.
Make your hangouts even more memorable by visiting Hardwood Bar &Smokery.
680 8th St #170, San Francisco, CA 94103, United States
+1 415 796 2437
Tuesday – Thursday, 12:00 PM – 8:30 PM. Friday and Saturday, 12:00 PM – 9:00 PM.
You might also be interested in: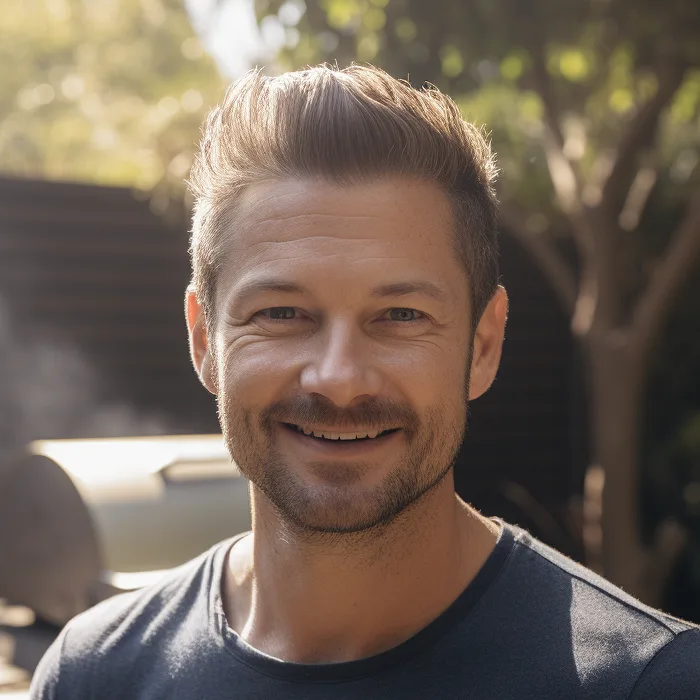 I have been smoking and grilling meat from an early age and enjoy sharing my knowledge and expertise through the hundreds of articles I have written about BBQ. I hope to make everyone's BBQ journey that little bit easier.