The creator of the Oklahoma Joe Grills goes by the name of Joe Davidson, who was from Oklahoma, which should be no surprise given the name of the brand.
He first started this in 1987 by selling them at the Oklahoma State Fair, of all places.
In the beginning, the production was done completely in the United States.
Joe and the rest of the company built a factory in Stillwater, Oklahoma, in 1994, enabling them to create even more grills.
They claim the number got up to at least 100,000 grills a year.
It was in 1998 that the Oklahoma Joe Grills company experienced a huge shake-up when Joe Davidson sold Oklahoma's Joe's Smokers to another company. After the other company bought this product, the manufacturing was moved to China.
Today they continued to be sold under the name Oklahoma Joe Grills, despite having no more ties to the original founder.
What Company Bought Out Oklahoma Joe Grills?
The company to buy out Joe Davidson's company was none other than Char-Broil itself.
This company has been around since the 1940s, so it is a very well-known brand. Really, you can call it a household name for many Americans!
Today, Char-Broil continues to own the company and produce products under the name of Oklahoma Joe.
All of this is done in the country of China where the manufacturing has been going on since around the time Char-Broil bought out the company from Joe Davidson.
You might also be interested in the following: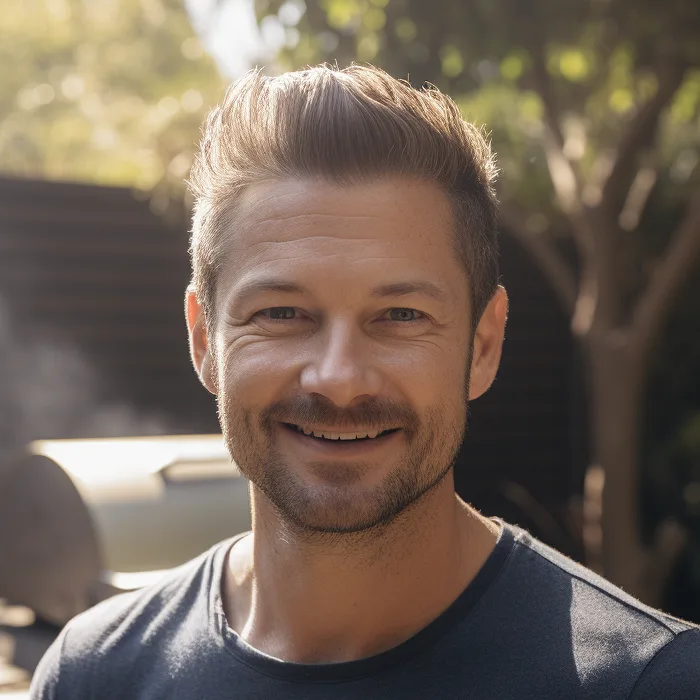 I have been smoking and grilling meat from an early age and enjoy sharing my knowledge and expertise through the hundreds of articles I have written about BBQ. I hope to make everyone's BBQ journey that little bit easier.