Weber Grills started gracing the shelves and households in the United States in 1952 under the name George's Barbecue Kettle in Palatine, Illinois. The company has grown significantly by then.
When this tends to happen, the product is usually created in other places rather than just the main factory.
This company followed the same pattern. The actual designs of the grills are created at the headquarters in Palatine with a manufacturing plant in Huntley, Illinois.
However, the parts are gathered elsewhere, with some being made outside the US in countries like China or Taiwan.
What Weber Grills Are Made in the USA?
It's not completely known what grills by Weber are made in the US with parts found in the US.
The Weber SmokeFire Grill is the only grill that is completely made in the United States. This particular grill is a pellet grill.
What Weber Grills Are Made Outside the USA?
As we said before, some Weber Grills are manufactured in the United States but made with global outsourced parts. Others are completely manufactured overseas.
The ones that are manufactured in the US with globally outsourced parts are:
Go Anywhere
Jumbo Joe
Weber Summit
Original Kettle Charcoal Grill
Q Series
Smokey Joe
The Spirit Series and Genesis II Series are the two Weber Grills that are created and assembled overseas.
Specifically in China or Taiwan, which are some countries where these products and others are often made before being shipped to the United States.
You might also be interested in the following: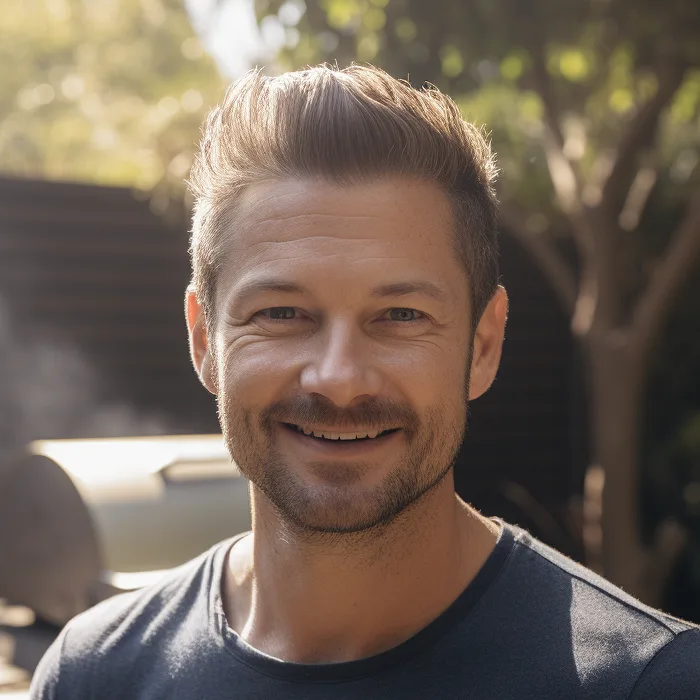 I have been smoking and grilling meat from an early age and enjoy sharing my knowledge and expertise through the hundreds of articles I have written about BBQ. I hope to make everyone's BBQ journey that little bit easier.